Verka Milk to witness a price increase of INR 2 per litre with effect from 8th March 2017

newznew (Chandigarh) : Verka, the flagship brand of Punjab state owned cooperative MILKFED has decided to hike the prices of all variants of milk by INR 2 per litre, (INR 1 per pouch) with effect from 8th March. The hike in the price is due to the increase in the input cost of farmers. However, since Verka has some stock of polyfilm meant for packaging of milk having old prices printed on them, various milk variants shall continue to be packed and marked in pouches having previous retail price printed till such stock is exhausted. But new rates will be stamped on the pouches.
Verka always brings the best quality products to the consumer. In quest of bringing the superior quality products, Verka always sources milk directly from the farmers. Since there is a considerable increase in input cost of dairy farming, procurement rates have been increased to support the dairy farmers. It is significant to note that Verka passes a huge chunk of its sales realization from milk towards the procurement of milk.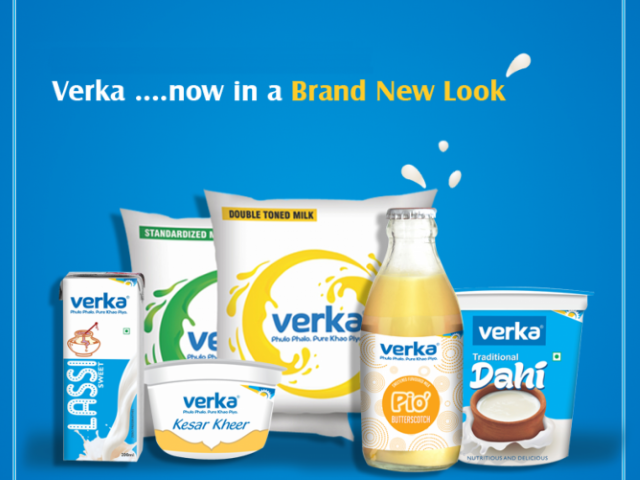 "There is a considerable increase in the cost of animal feed, meal supplements and other inputs of dairy farming. Animal healthcare has also got costly. While we have hiked the procurement rates considerably, there is a marginal increase in the milk price to make it easy on customers' pocket. Verka never compromises on purity of products and will continue to provide best quality products to its customers at remunerative prices." said Mr. Amarjit Singh Sidhu, Chairman, MILKFED
Farmers' interest is of utmost importance in MILKFEDand 80 to 85% is paid back to the farmer in the form of milk purchase price and annual bonuses etc. Since its inception, Verka has connected more than four lakh farmers across the state to a circle of about 7000 cooperative societies that give them the collective resources, technical inputs and necessary infrastructure.