The plant will produce 10,000 MT of feed per month and feed on average 75,000 cows per day NewZNew (Bathinda) : Cargill inaugurated a new Rs.88 crore
The plant will produce 10,000 MT of feed per month and feed on average 75,000 cows per day
NewZNew (Bathinda) : Cargill inaugurated a new Rs.88 crore feed plant in Bathinda, Punjab in the presence ofthe Honorable Union Minister of Food Processing Industries, Smt.Harsimrat Kaur Badal and the Honorable Deputy Chief Minister of Punjab, ShriSukhbir Singh Badal. This new plant is testament of Cargill's commitment to support the growth and development of the booming dairy industry and its farming community in India.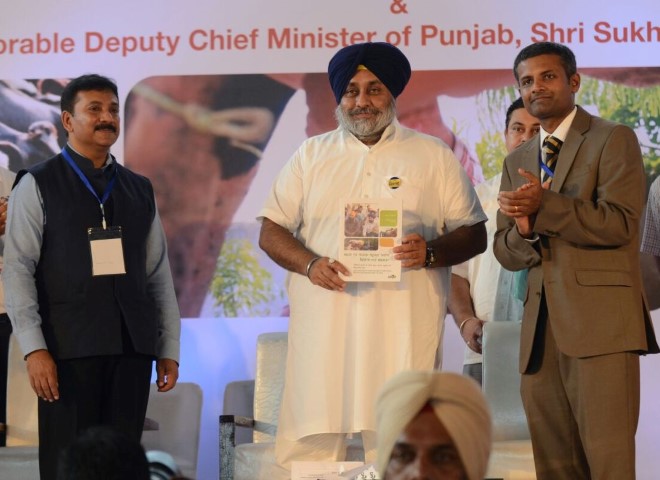 It will provide a consistently highquality, nutritious and safe feed to dairy farmers in Punjab, Haryana, Uttar Pradesh and Rajasthan.The plant will produce 10,000 MT of feed per month and feed on average 75,000 cows per day.
Honorable Deputy Chief Minister of Punjab, Shri Sukhbir Singh Badalsaid "We believe this new dairy feed plantwill provide quality feed and introduce latest knowhow which will help our dairy farmers earn better yield and contribute to the progress of Punjab. We expect Cargill to share their global experience with the Punjab farmers which will help put Punjab on a global map with other leading model dairy regions across the world."
AchyuthIyengar, Cargill's Feed and Nutrition Managing Director in India stated: "We have been catering to the Punjab dairy farmer for over 10 years now. The continued trust of the dairy farmers in our feed products has encouraged us to set up this new facility. Through this plant, we will be able to expand our supply of high quality, safe and nutritious feed and services in the state of Punjab."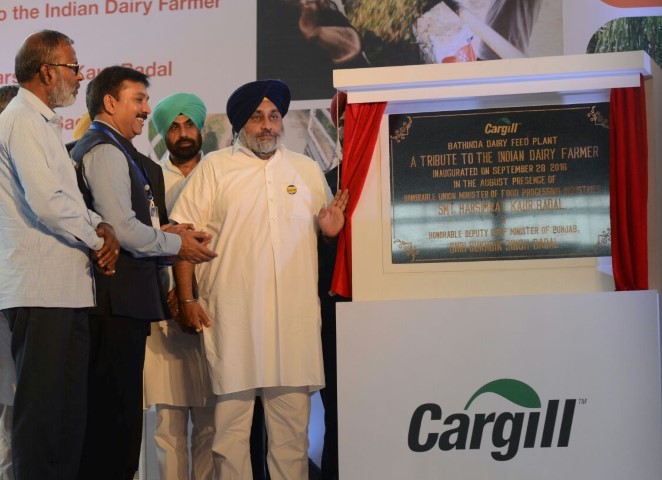 Cargill prides itself as a company that places the safety of its employees above all else. During the 14 months of construction,a team comprising of 400 employees and contractors clocked in more than 10,00,000 safe working hours with zero safety incidents.